Food isn't really our focus here, but it's mixed with ale, so get over it.
Riverside Farm is located at the old Harry Ramsden site next to the Riverside Retail park. It's a little out of the way but offers something different for those willing to make the short journey, or perhaps have been out shopping and need something to shut the kids up, or can't be bothered to cook a meal.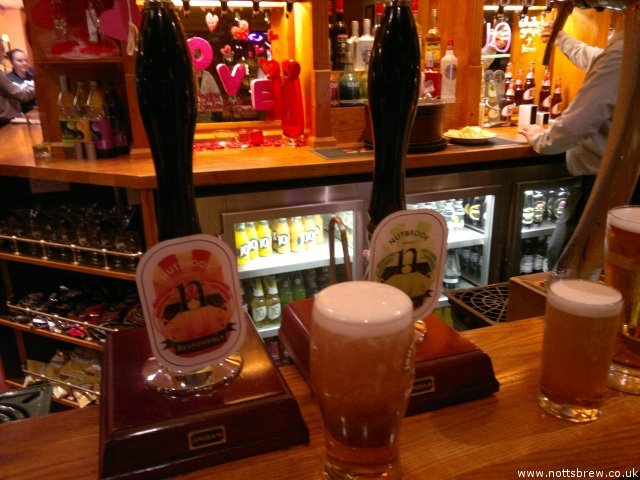 The food is pretty much standard fare, portions are average and having been three times now nothing much on the menu sticks out as being exceptional. The puddings are certainly worth avoiding however, they're expensive and small, to somehow 'fool' the customer a mountain of whipped cream is put on top of pretty much everything, lame.
Thankfully the Nutbrook Brewerys beer single handedly rescues little issues such as above, they have 2 dedicated Nutbrook pumps rotating and they're always quality ales. The last visit offered Bitlyke (4.2%) and Responsibly (4.4%) the former being the difference between a good and an average meal, a real top pint.
Is the Riverside Farm worth a visit? why not really, Nutbrook beer isn't exactly everywhere in Nottingham, so just for that reason it's a decent enough shout, just watch out for that whipped cream…