We wrote previously revealing this years Ruddington beer festival dates, well heres some more info…
Thursday 2nd – Sunday 5th June, midday to midnight.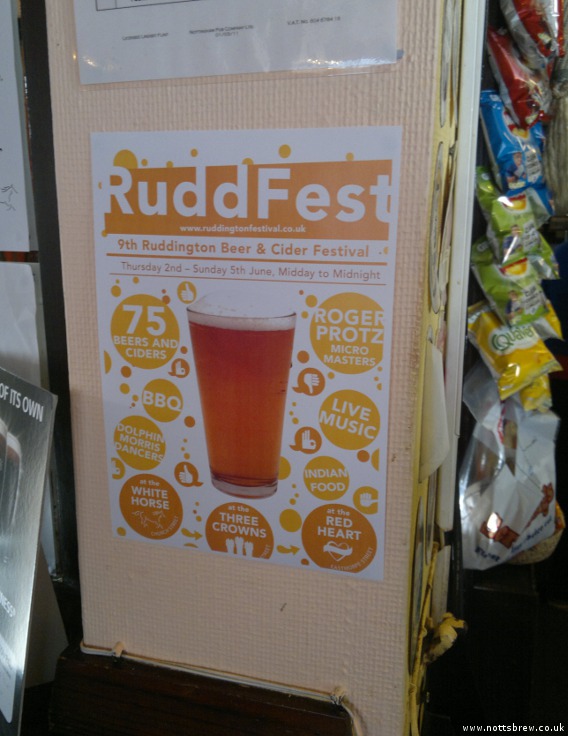 It has now been confirmed that good beer guide author Roger Protz is chosing 50 of the beers as his 'micro masters' assumedly the other 25 will be local/ish beers
This year omits the Victoria Tavern, which is wise given its poor showing last year.
You can see more information and some of the confirmed beers on the festival website by clicking here.