A quick note of thanks firstly, when we first started nottsbrew we didn't expect much in the way of interest and where surprised in March when we nearly hit 1,000 visitors. So many thanks to you all in May, we just fell short of 2,500 visitors, not bad for a rubbish site run by two idiots.
So the Hog's Head then, it's in this months Nottingham Drinker magazine as now serving proper ale with no less than 5 pumps so I thought it was worth checking out.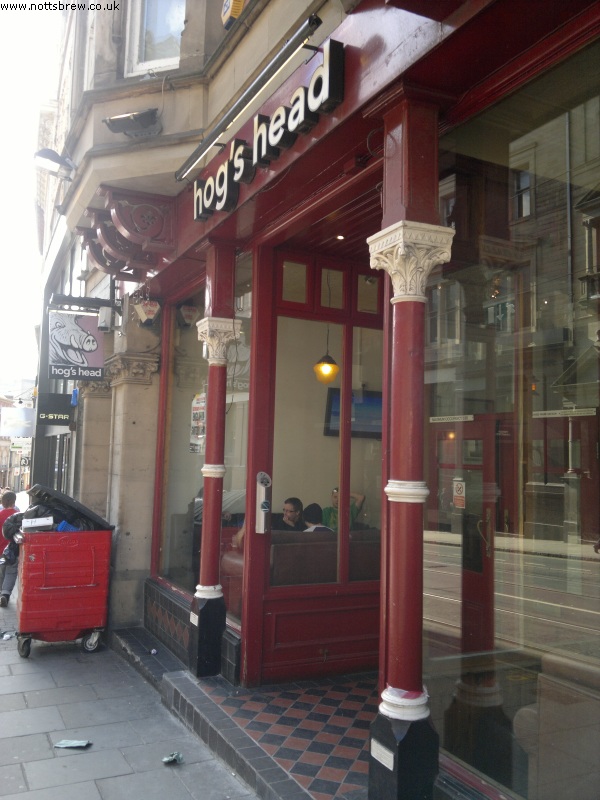 Whilst the interior of the Hog's Head is (at the time of writing) in need of a lick of paint it still retains its large open feel with two entrances, plenty of seating and a pool table.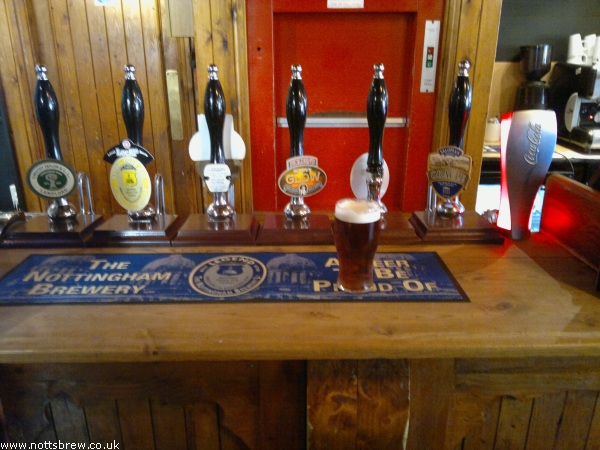 Onto the ale, despite 2 being off (it was in fairness a Tuesday) the 3 available where superb, the Salopian brewery again making me wonder why more pubs don't stock it with its superb Oracle at 4%
CAMRA members get a 10% discount at all times, meaning Tim Taylors Landlord was £2.38, and the other guests £2.25,  given the showing it's hard not to recommend checking this out. With great prices and great ale it's hard to see the Hog's Head going far wrong.