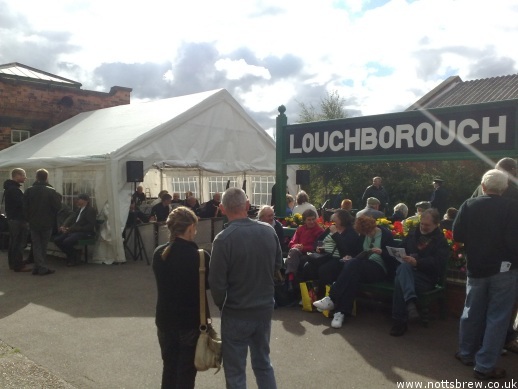 Beer and trains, I've never been much of a railway person but there's no doubting I was intrigued by this festival, and they had 40 ales on, so that was pretty much the deal sealed right there.
I was pleasantly surprised at the layout of the festival, I didn't think it would be literally laid out on a train platform; a period wedding meant people where milling around in pre-war attire, add that to a live brass band and you have quite the atmosphere, certainly unique, and certainly enough to make me want to attend future festivals.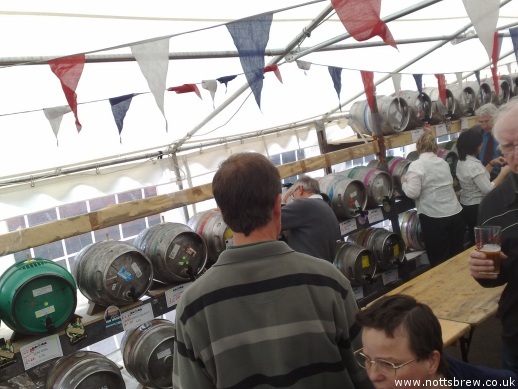 It wasn't perfect though, despite a good mix of beers (all sourced from locations on the route) nothing stood out as exceptional, Rebellion – Mutiny, a beer I have enjoyed many times just didn't taste on form at all to me but that really is nit picking on what was a great day out.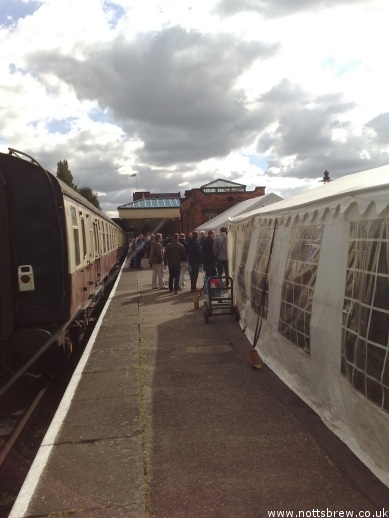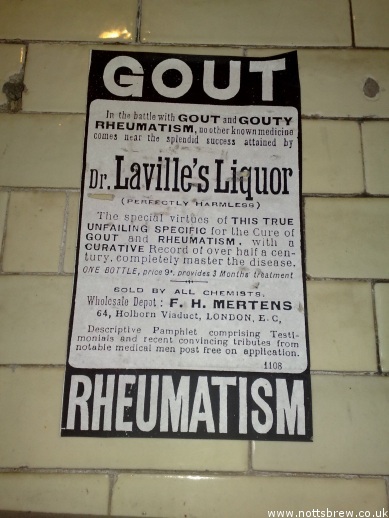 My picks from the festival,
Nottingham – EPA
Castle Rock – Harvest Pale
Boggart Hole Clough Brewery – Rum Porter
The festival is accessible from the X9 bus from Nottingham city center and a 10 minute walk, click for the gcrailway website.