The Organ Grinder opens this Friday at 4pm, with free pork pies assumedly while they last!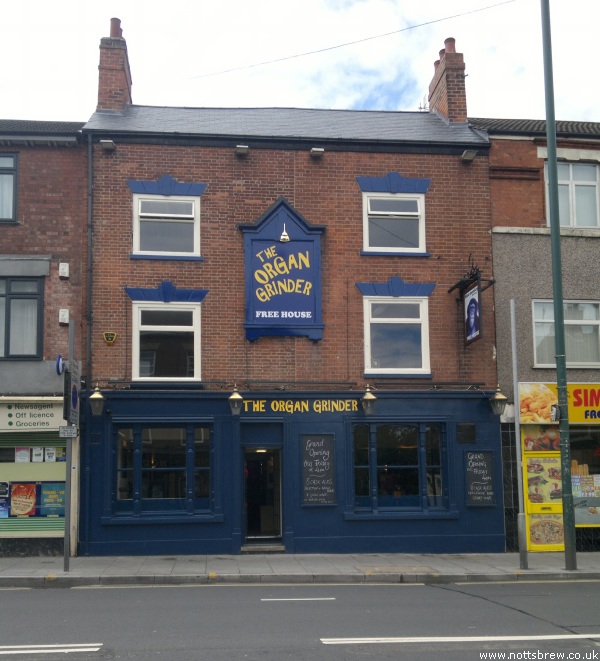 There's been a lot of talk, and given our web stats a lot of interest in Blue Monkeys new flagship boozer The Organ Grinder; head honcho John Hickling himself was kind enough to let us have a nosey round and answer a few questions this afternoon.
4 Blue Monkey beers will be available, 2 rotating and 2 regulars. The other 4 being proper guests, not just sourced from around Nottingham. John himself was enthusiastic about the selection, with beers and lagers (more about that in a moment) coming from all over the place backed up by a landlord with over 30 years experience, 2 of which running the award winning Crown at Beeston, it's not hard to see why!
Money is being talked about more than ever, if you want a cheap pint Batemans XB is always on at £2.20 a pint, it's a steady drink, and that's a good price for the budget conscious, Blue Monkey beers vary in price but the excellent session beer Original will be £2.50 a pint, again a reasonable price, and if you can't get a good pint of it here I don't know where you will.
Being a freehouse allows you to do what you wish with your drinks, and it's nice to see such a fine selection of lagers, ciders, and fruit wines, these are often overlooked by other pubs. The saying goes you can't please everyone all of the time, but they're giving it a go! They're even going to be doing tea and coffee…
Work was still ongoing during our visit, but it looks set to be easily one of the best pubs in Nottingham and is likely to be the jewel in the crown of a canning circus pub crawl that must be looking more and more tempting than ever!
Doors open Friday 24th June, 4pm
Address: 21 Alfreton Road, Nottingham.  NG7 3JE.
Opening hours: From Midday every day.
Manager: Angus Clark