Well there are plenty of newcomers to the brewing scene in Nottingham, but rather than get swept up in all that let's take a look at one that's been around for a bit, brewing from the Fox & Crown in Basford the Alcazar Brewery.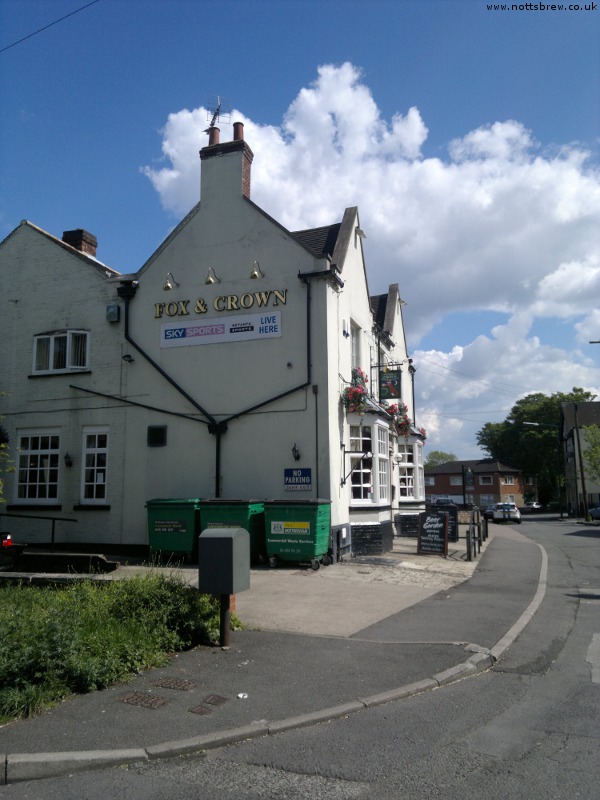 Alcazar started brewing in 1999, whilst that's still relatively recent they've been brewing since well before the recent real ale resurgence, though you would be forgiven for not knowing who they are as I have only ever seen their beers on sale at the Nottingham Beer festival or the Fox and Crown itself, but then they are a small brewery.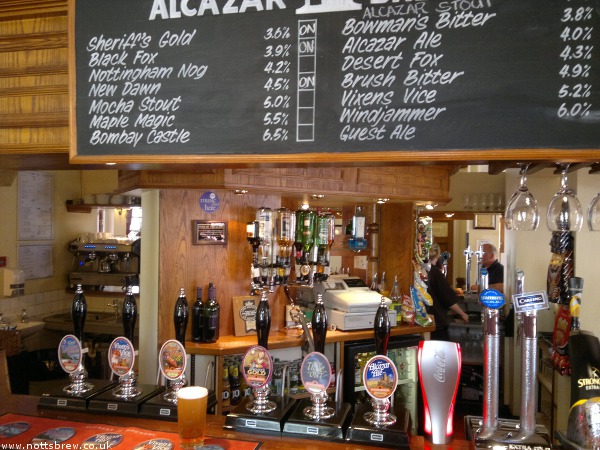 This lack of exposure doesn't mean they do ale not worthy of it, far from it, they have a good stable of beer with Sherrifs Gold and Black Fox both excellent session choices though I will admit to not having tried the whole range due to availability! It would be nice to see them spread out a bit more, but the Nottingham real ale scene is becoming a tremendously fierce battle ground, it seems to survive you need to get some brews with the popular US and NZ hop imports, let's hope they do.
The Fox and Crown is a great traditional pub in easy walking distance of the Basford tram stop, and it would be rude to not goto the also excellent Horse and Groom whilst you're in the area!
As Radfordlad points out in the comments below, CAMRA discount is 25p off a pint, and they do thai food though I have yet to try it.
33 Church Street, Old Basford, Nottingham, Nottinghamshire, NG6 0GA
*Note Alcazar beers are available in bottles, I have tried a few and whilst being passable as with most bottled beer they're nowhere near as good as on draft.