Nottingham CAMRA have created a juggernaut that quite simply does not look like stopping, and the cat is now well and truly out of the bag!
We have a few pubs we need to look at but first I had to sign the 2011 festival off with a (very!) short article, despite going two out of the three days I didn't manage to see everything the festival had to offer, I managed to catch a mere one act at the band stand and only had a nosey round maybe a quarter of the stalls set up! I did bag some curry chocolate though which I certainly hope will be back in 2012.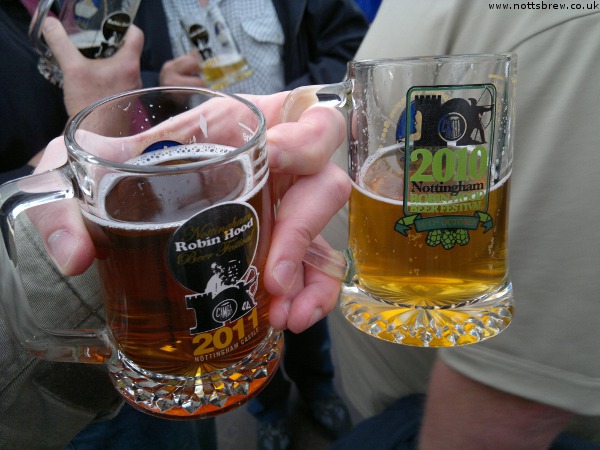 One massively important lesson to learn from 2011 was it's now being finally recognised as the number 1 beer festival in at least the UK as reflected in the ticket sales, 2012 I think will see ticket sales far exceeding even this year (which caught many out) as people ensure their entry, I wouldn't be surprised to see even Thursday becoming a lot busier with Friday and Saturday again being mostly ticket only.
How on earth does it to continue the trend of improving every year? somehow it does, 2011 had 928 beers and 170 ciders/perry; hopefully 2012 will break the magic 1000 beers mark! heres a couple of interesting takes on the festival,
eating your way through the festival
Oh, and what beers did I rate? well I obviously rated the ones I suggested in my tips article! but I was introduced to the following and will be looking out for more!
Buxton – Wild Boar
Lymestone – Pounamu Green Stone
Sherfield Village – Threesome
Brightside – Maverick IPA
Highland – Island hopping
DATES HAVE ALREADY BEEN RELEASED FOR 2012! OCTOBER 11th -> 13th GET THEM IN YOUR CALENDAR!