I wrote about the Hogs' head a while back, it was slowly turning its way into an excellent real ale pub thanks to the efforts of the landlord who has now gone one step further.
The Hogs' Head is now the Major Oak, and as you can see above it looks rather nice, pumps have increased inside with up to 10 real ales available at once, did I mention it's £2 a pint for all ales until November? well I did now so get yourself down there, I will do a full size article when it has all settled down.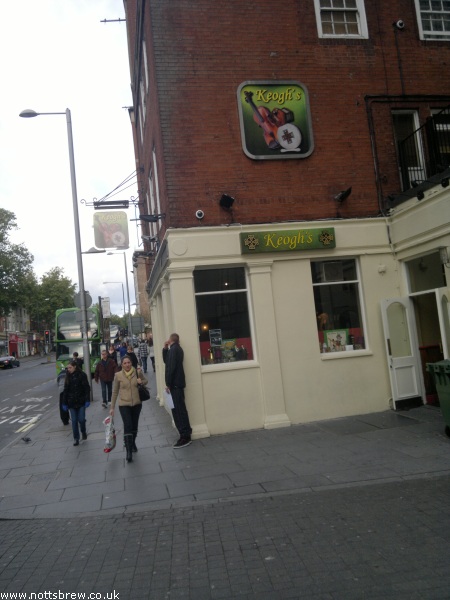 Keoghs is a new comer and has replaced the 'not so good' Bensons that used to occupy the spot opposite the sony centre on mansfield road, whilst Bensons did 'real ale' it's not a huge loss. Keoghs it has yet to be seen if they will serve any real ale, though with a selection of ales now brewed in Ireland it would be nice if they got some in from the Emerald isle, I'm told Guinness is £3.50 a pint.