Ah Mr Wetherspoon, we meet again.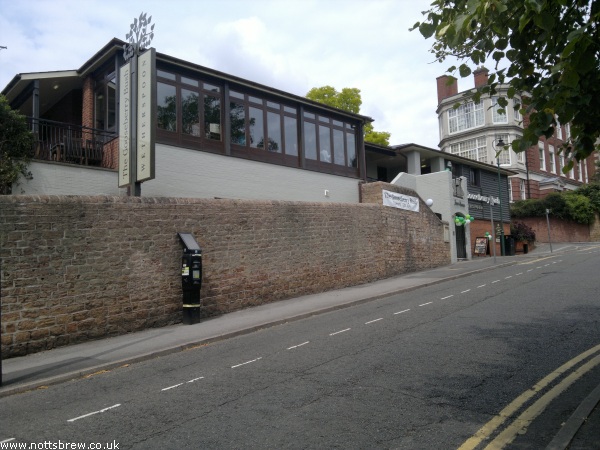 The Goosebury Bush has a lot of work to do, and seems to be doing it so far, the other Wetherspoons' in Nottingham city center are in an embarrasingly ropey state and are long overdue a complete overhaul, the recent opening of the TBI only further highlighted just how bad its city center counterparts are. Both the Roebuck Inn and the Joseph Else in my first hand experience have been guilty of having a pint returned to be tried by the barman, him commenting on how it 'tastes of vinegar' offering a replacement pint, and then leaving the other 'bad' one for sale until assumedly it runs out. No wonder many people are put off drinking real ale.
Previous owners Varsity ended up selling to Wetherspoons, it's worth pointing out at this point that the Goosebury Bush, or what once was Varsity is about 2 minutes if that from Nottingham Trent University; I would have thought it would be easy to hoover student money up from a pub placed here, or maybe it was and they wanted to cash in, who knows? and thinking about it, who cares? So what's it like…
(if you're wondering how to find it, follow the tram tracks out of Nottingham, turn right up the hill when you see a cemetary)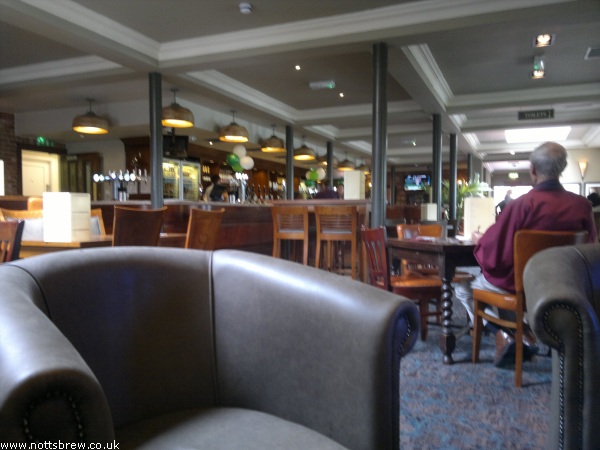 As you would expect from a brand new pub it's all very tidy, how long this is set to last for remains to be seen, I just hope it doesn't fall foul of student abuse! There are many very comfy leather sofas and soft chairs and plenty of dinner tables dotted around, including some in the unique overlooking point of the pub, alas it only overlooks a carpark, oh well.
10 ale pumps sets the tone and whilst the selection is currently somewhat generic this is more down to the 'starter pack' new 'spoons pubs get given, speaking to the barman revealed that only 2 are 'must stocks' where as the other 8 are open to guests from Nottingham and further afar, given time this could be a bit of a gem, and it hopefully increases pressure on the other city center Wetherspoons dossholes.
Is it worth a visit? yes, even more so when the beer selection gets into gear, we will revisit in a couple of weeks and see what's what, until then the Dr says drink some beer.